Gunslinger
Published by
on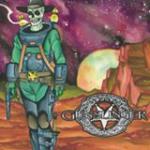 Had a great time getting to know these guys. Enjoy their music, and their influences that drive them to create interesting catchy songs that are fun, and showcase their talent.
I do really like their album, it is a great listen. Cant wait to see them perform on stage. .
Find them reverbnation and facebook, so you can check out what they are up to and where they will be next.
Songs Featured are available from their album CD Baby
Alien Hand, Sailing through Solar Winds, and Master of Darkness
Members:
Jim Farley- guitar/vocals
Brion McCoy- lead vocals/guitar
Matt Ackerman- bass
Simon King- drums