MECHANISM
Published by
on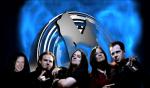 Mechanism WOW, I love these guys. Got to interview them all at the MechCave. Amazing new songs coming on the new album. Cant wait!!!!
Be sure to catch them the next time they are in Olympia or Tacoma. Even Portland is worth the drive. Its funny but I have been listening to these guys for a few years now, I liked them, but I have upped my opinion to Love these guys. They really do rock, have super personalities, and are just all around Rockstar Awesomeness.
I loved some of the new songs (yes, even the super major thrash metal one :}) Can not wait for the new album.
Really great Band. THANK YOU GUYS!!!!!! See you guys soon.https://www.facebook.com/mechanism206
Check them out on facebook, reverbnation and the Mechanism website.
Ryan Renfield - Lead Vocals/Lead Guitar
Tony Delisio - Lead Guitar
Bobby D'Angelo - Bass/Backing Vocals
Rene Monjaras - Drum/Percussion
Manny Rojas - Keyboards & Sonic Mayhem